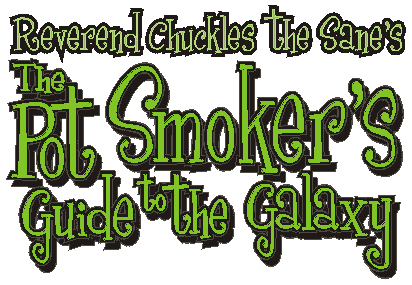 Marijuana Movies
Reefer Madness (1937)
a.k.a. The Burning Question, Tell Your Children
Legendary exploitation film warning viewers about the evils of marijuana. Who can forget Dave O'Brien shouting 'faster, faster!' to the pianist. With many equally ridiculous moments. A true classic.

Assassin of Youth (1937)
Amusing drug expose featuring a reporter who goes undercover to get the lowdown on reefer smoking youngsters. 'Shame, Horror, Despair, Weird Orgies, Wild Parties, Unreleased Passions!'

Marijuana - The Devil's Weed (1936)
Classic exploitation film warning about the dangers of dope. Starring Harley Wood.

Road to Ruin (1937)
Even dumber than 'Reefer Madness' and 'Assassin of Youth' - both of which came out the same year. 'Road to Ruin' features young people turning to drugs and cheap liquor - and even boasts some Hayes-era nudity.
Cheech Marin and Tommy Chong


Cheech & Chong's
Next Movie


Cheech & Chong's
Nice Dreams


Cheech & Chong's
Still Smoking

Cheech & Chong's
Up in Smoke.

The Corsican Brothers


Things Are Tough
All Over


Homegrown
(1998)

Friday
(1995)

Dazed and Confused
(1993)

Tie-Died
(1995)

Fear And Loathing In
Las Vegas


Fast Times at Ridgemont Hight


National Lampoon's
Animal House

In The Mouth of
Madness
Related Off-Site Links:
MARIJUANA IN THE MOVIES - A compendium of over 500 Hollywood pot movies with intriguing cross-references and bucketloads of trivial trivia.